Press and Media
Hatica's latest press releases and media resources with their usage guidelines.
Hatica Description
Tagline: Engineering Analytics to boost developer productivity
Short description: Hatica equips engineering teams with work visibility dashboards, actionable insights, and effective workflows to drive team productivity and engagement in remote and in-office environments alike.
Brand Colors
Hatica's primary brand color is   #623CEA or RGB(98, 60, 234)
Hatica's secondary brand color is   #FF4081 or RGB(255, 64, 129)
Logo Guidelines
The Hatica logo represents our brand across all of our communications. Please do not edit, change, distort, recolor, or alter our logo in any way.
Founder Photos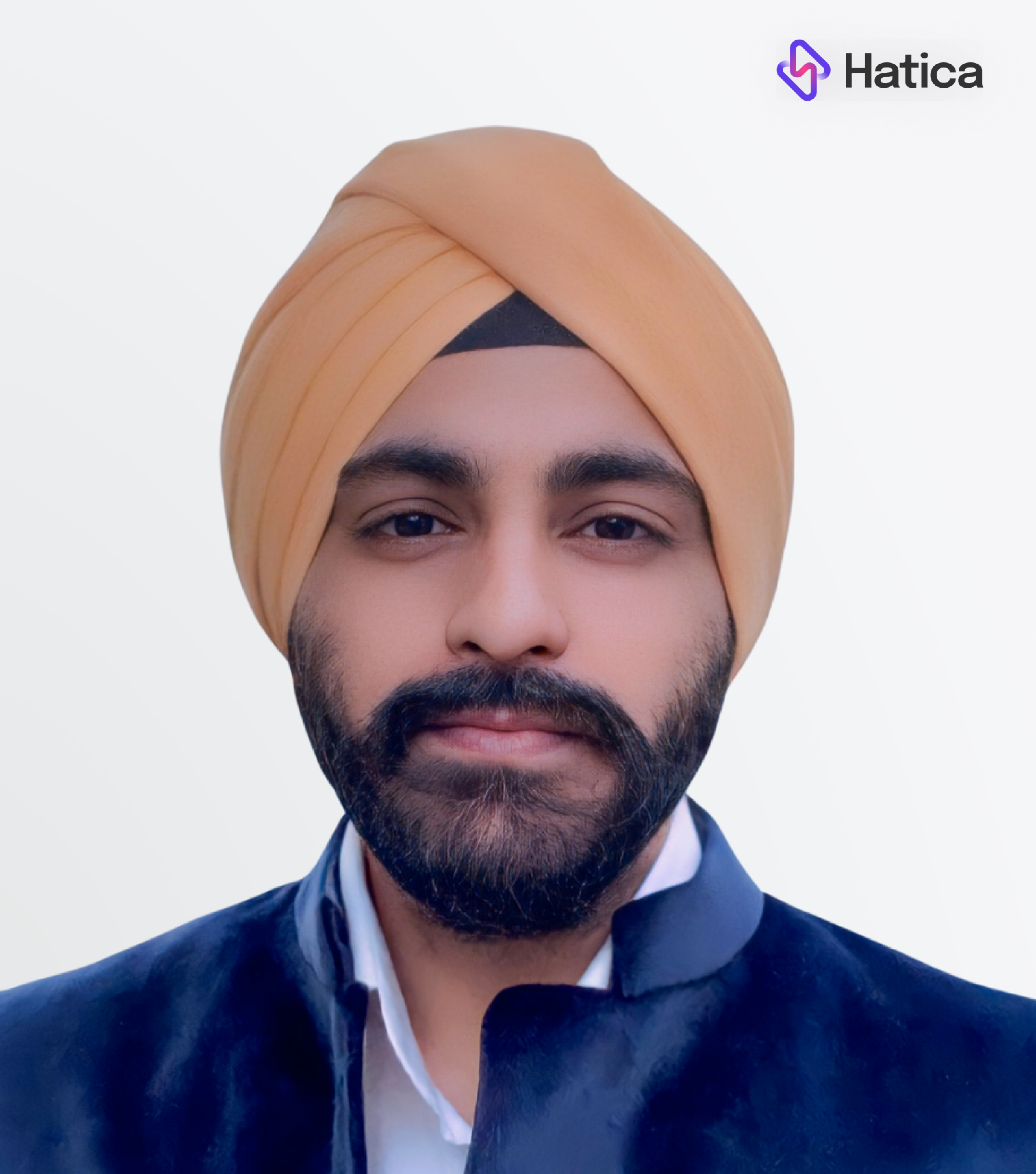 Naomi Chopra
Co-Founder and CEO
Haritabh Singh
Co-Founder and CTO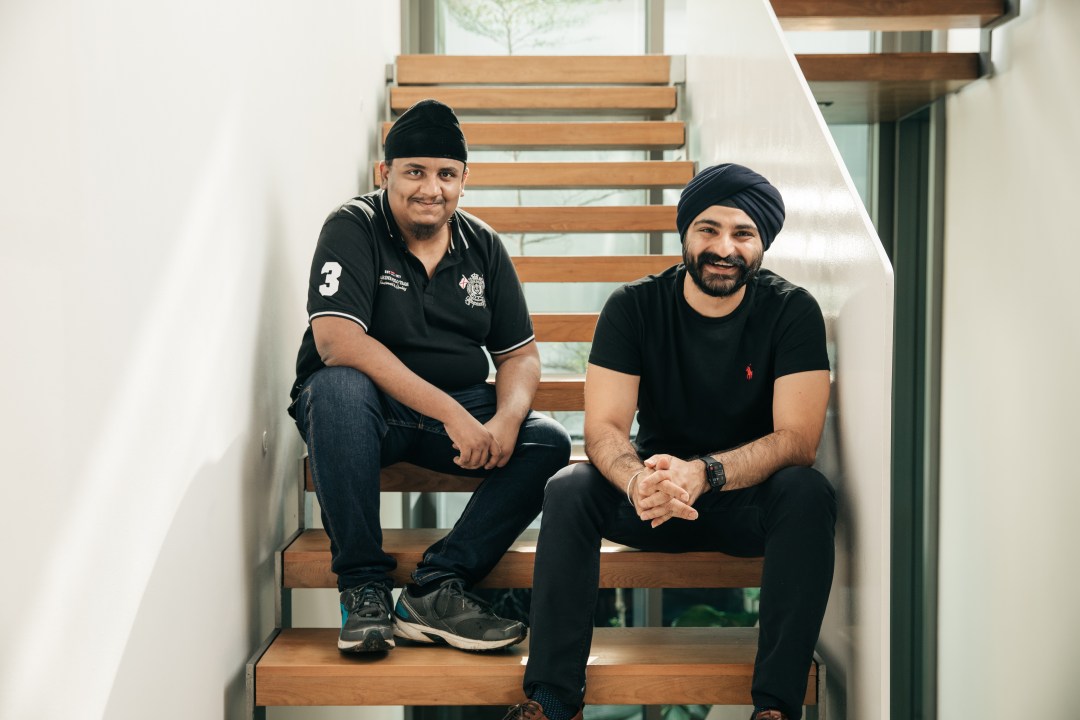 Haritabh Singh and Naomi Chopra
Co-Founders of Hatica
Product screenshots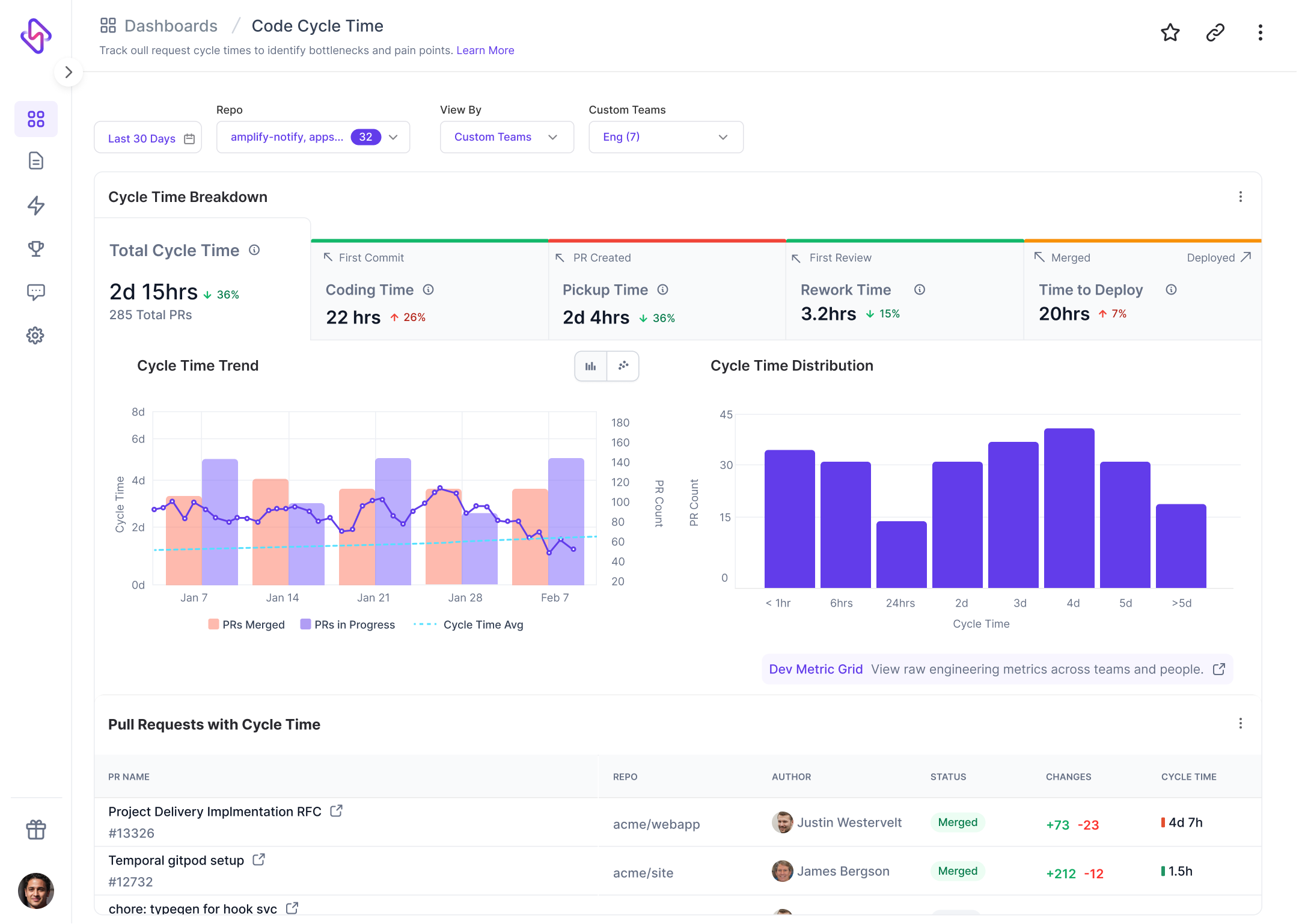 Cycle time dashboard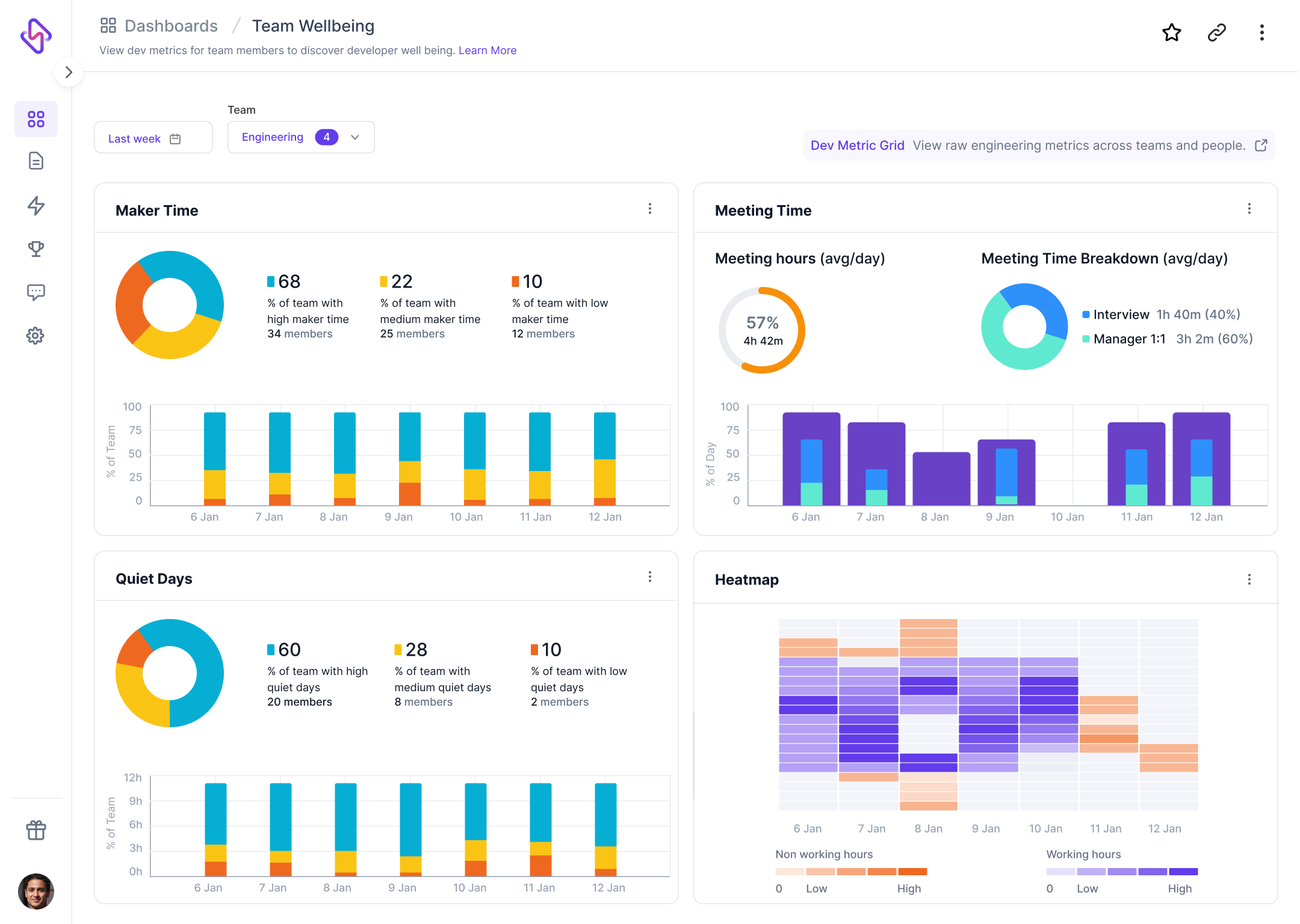 Team Well-being dashboard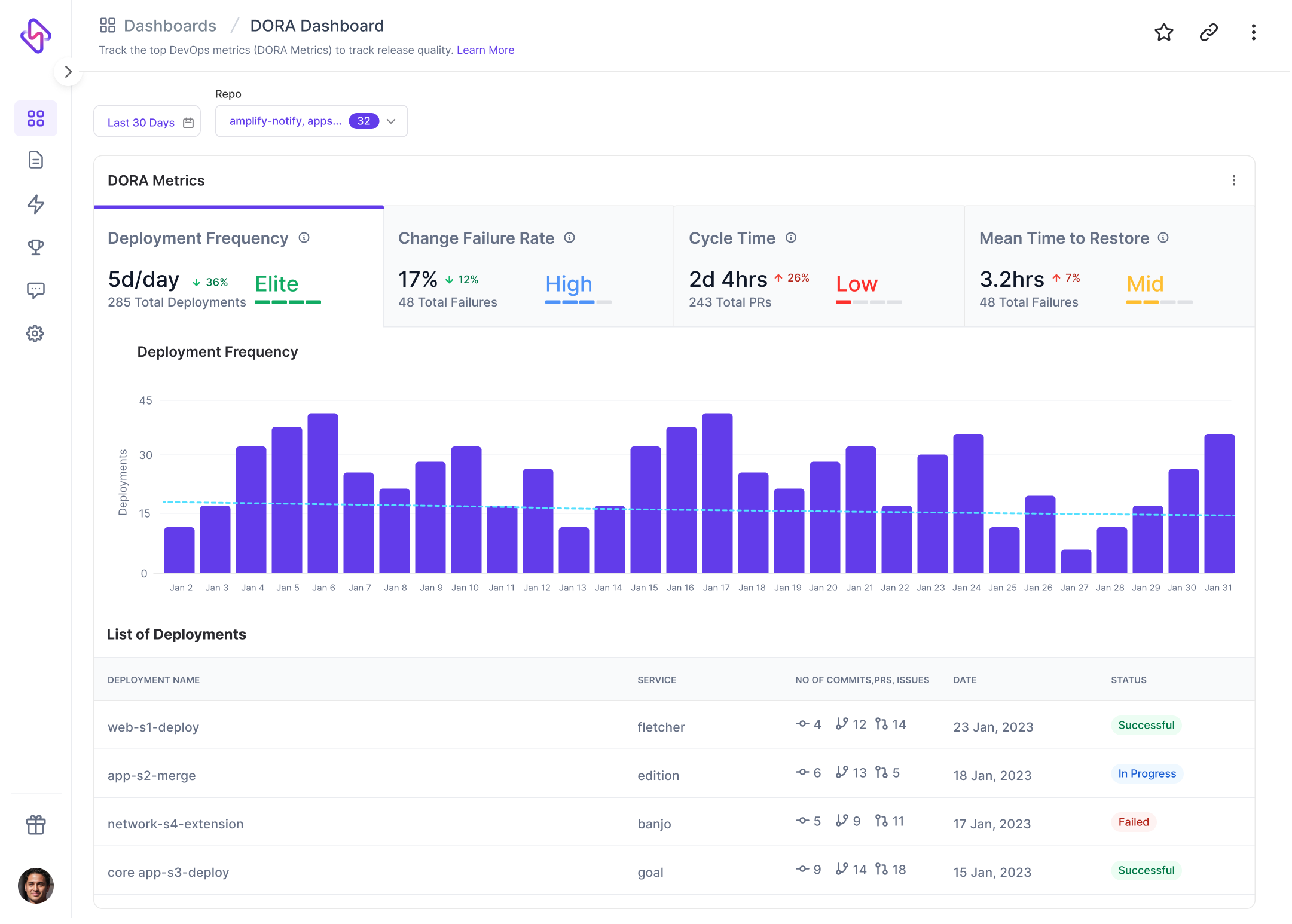 Track DevOps metrics to track release quality using DORA metrics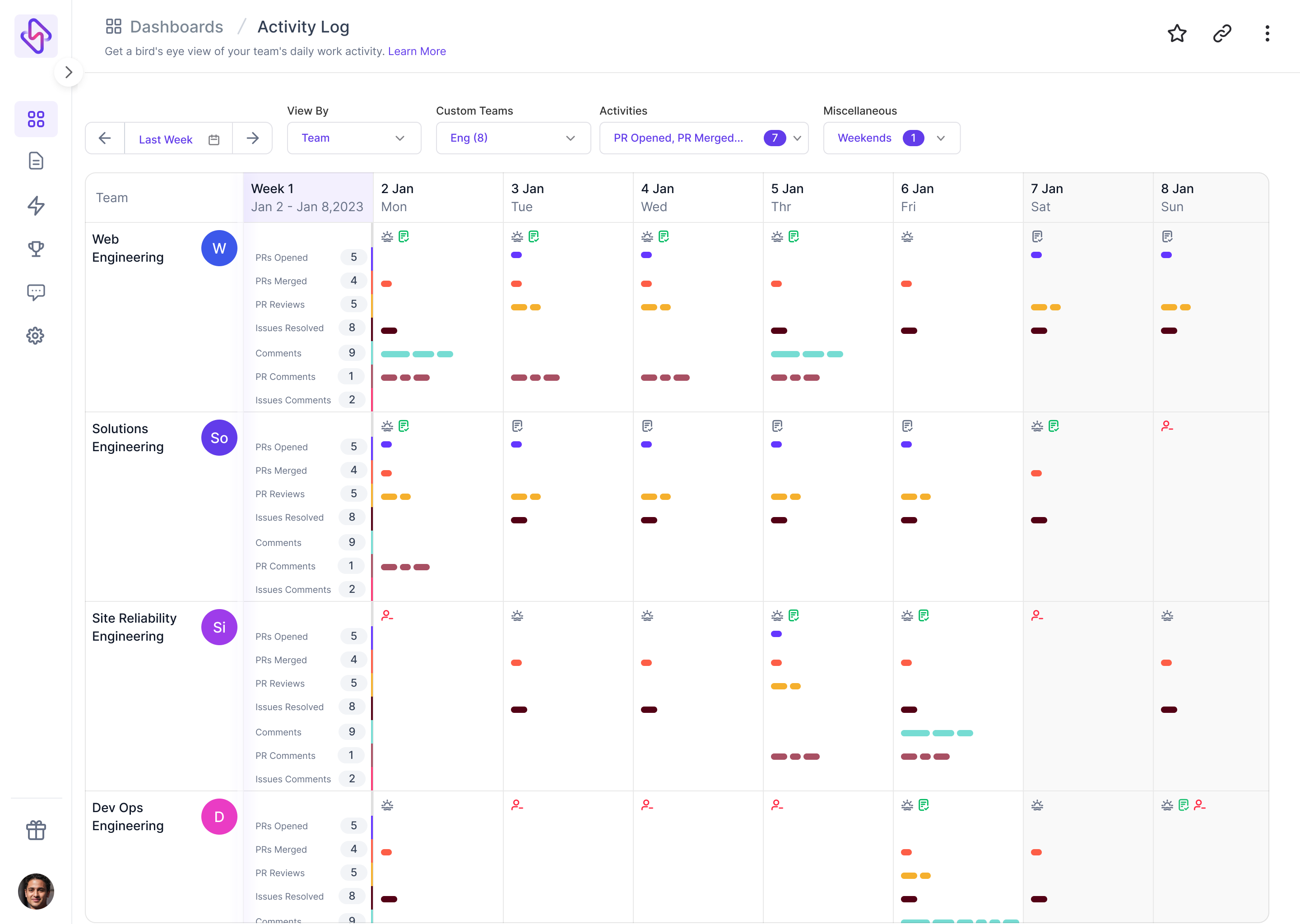 Get a birds eye view of your team's daily work activity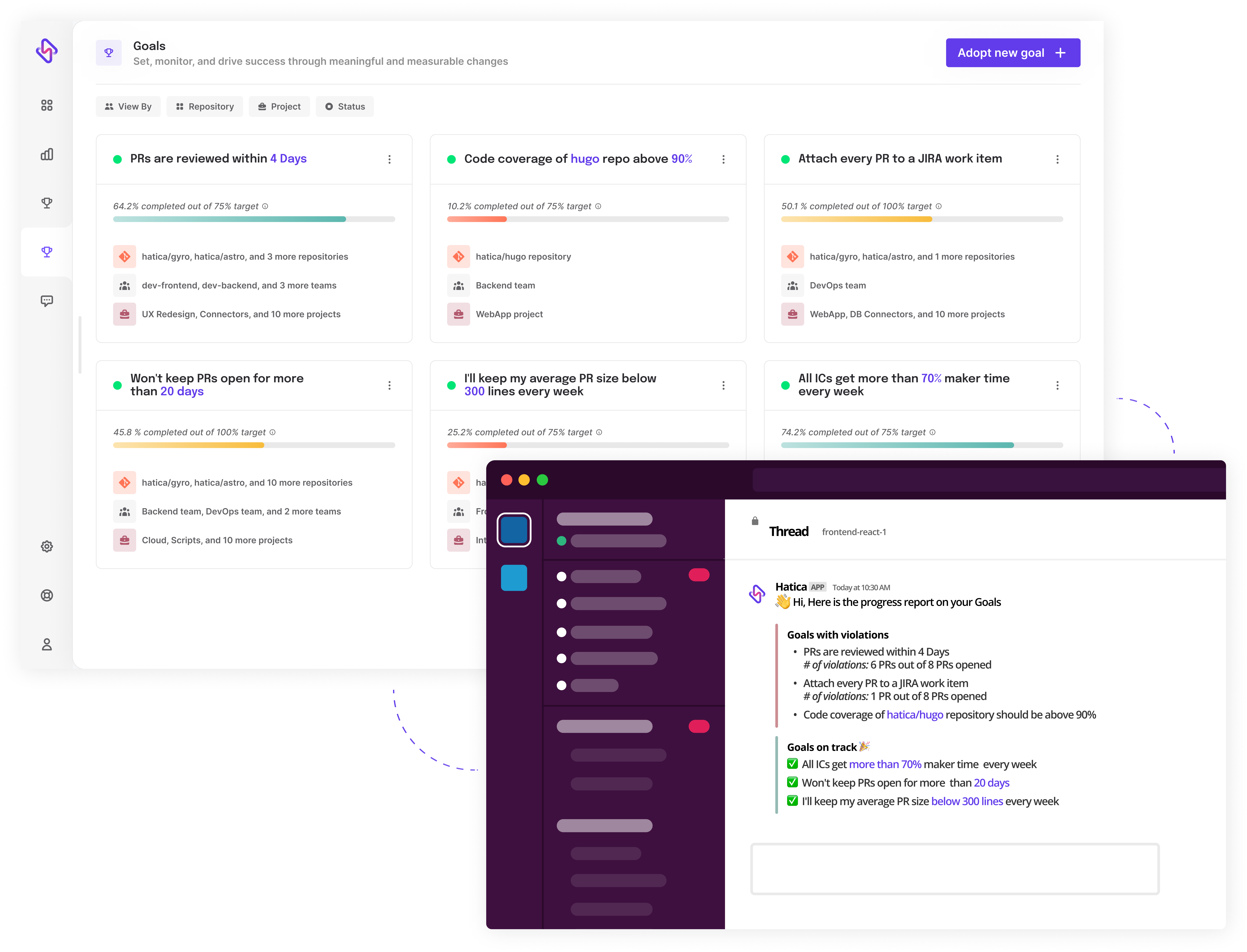 Async Standups dashboards and work reports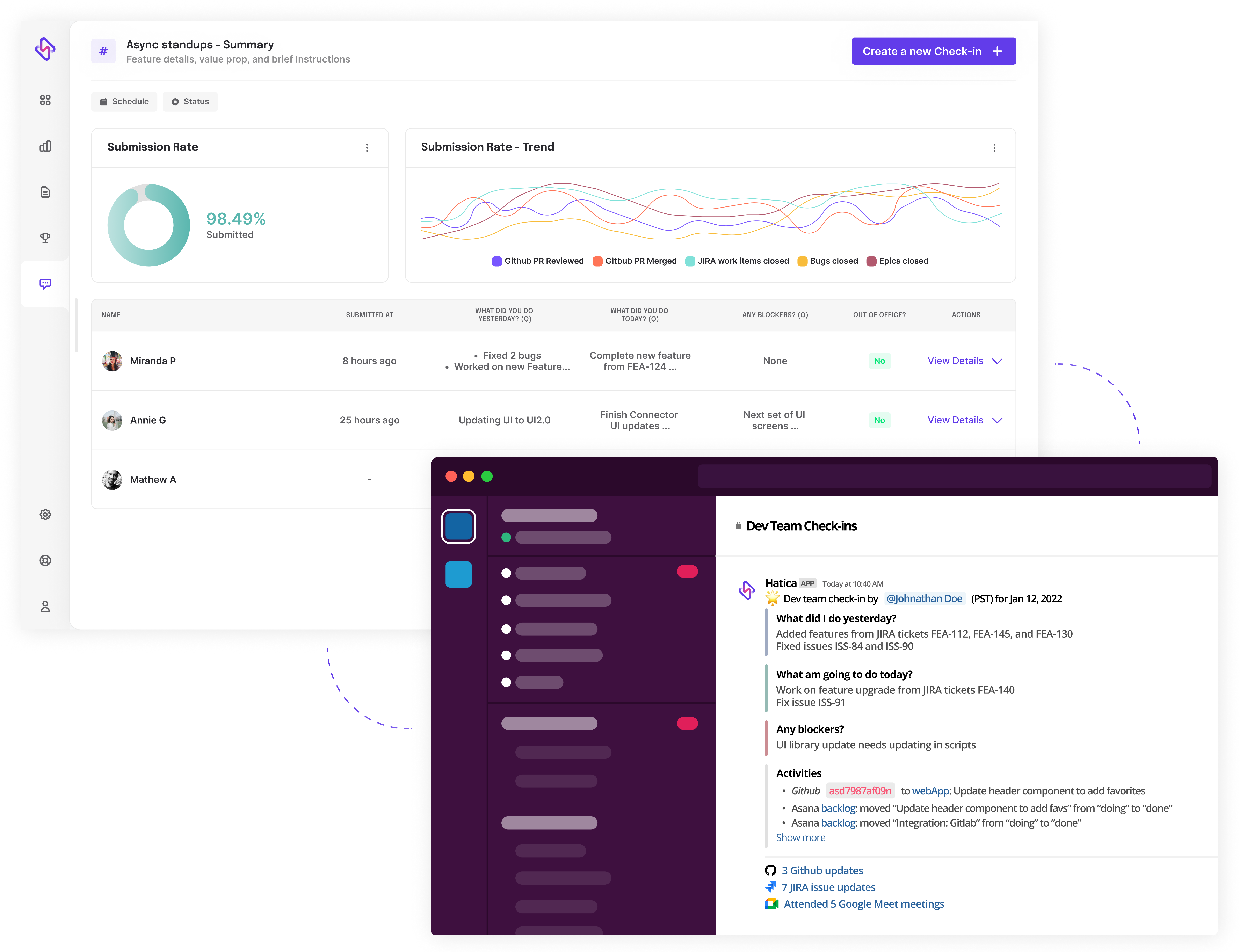 Goals Dashboard along with Slack Reports of goals progress
Talk to us!
San Francisco
584 Castro St #2134
San Francisco, CA 94114
United States
Gurugram
Level 1, Building 10A, DLF Cybercity
DLF Phase 3, Gurugram
Haryana 122002, India
Ready to dive in? Start your free trial today